Drum Masters 2: Platinum Infinite Player library for Kontakt

Enter the next stage of Sonic Reality s cutting edge drum instruments!






*You MUST own Infinite Player in order to use this library. Infinite Player is not available for purchase at this time.
Drum Masters 2 Platinum is a massive 80+ gigabyte virtual drum and groove collection with the tools to create the most realistic virtual studio drum tracks. You get expressive drum kits with full discrete mic mixing as well as live multi-track Rex™ audio grooves played by master session drummers like Jerry Marotta, Danny Gottlieb, John Blackwell, Nick D Virgilio, Bill Bruford, Steve Gadd and more. Platinum includes more kits and grooves in stereo and multitrack.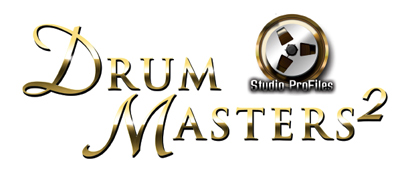 Enter the next stage of Sonic Reality's cutting edge drum and groove instruments. The Drum Masters 2 series takes a focus on high-end sample collections done with famous artists, producers and studios to a whole new level. A refreshed range of titles covers all your drum needs whether you re a producer, engineer, keyboardist, drum programmer or e-drummer. Each work with the Infinite Player powered by Native Instruments Kontakt™ for standalone use with the Mac and PC or as a plug-in for all major DAWs.

For new levels of realism in high quality studio drums, Drum Masters 2 Multitrack combines the best of both worlds: Drum Kits and Audio Grooves all in one plug-in. It features discrete 24-bit multitrack drum kits mapped for GM, iMap, V-Drum and a new Custom Mode with MIDI learn for any e-drum kit. It also has the only time aligned Multitrack Audio Rex Grooves playable from the keyboard that can automatically sync to your host's tempo!

Drum Masters 2 allows you to discretely mix the mic channels of both the drum kits and audio grooves of legendary drummers Danny Gottlieb (Pat Metheny Group), Jerry Marotta (Peter Gabriel), John Blackwell (Prince, P. Diddy), Nick D Virgilio (Genesis, Tears For Fears, Spock's Beard), and Ed Greene (Steely Dan).

New version 2 features include GM, iMap™, V-Drum®, Performance and Custom mapping modes for compatibility with any controller or MIDI grooves, an advanced new round robin with alternating hits and more. Audio grooves include a new performance map that allows grooves to be selected and played along side the same kit of that session for seamless switching between MIDI played kits and real live played audio grooves. The combination of both kits and grooves done this way offers the most realistic simulation of a live studio drum session in your computer.

Whether you re looking for discrete mic mixing with Multitrack Kits and Audio Grooves or fast-loading stereo V-Drum™ kits with multi-channel outputs for Rex, Apple Loops and Wave grooves played by legendary drummers there's a Drum Masters 2 title for you.
Multitrack Drum Kits:

* Danny Gottlieb Kit (stick, brushes, hot rods)
* Ed Greene Kit (snare on, snare off)
* Jerry Marotta Yam Kit (stick, brush, mallet)
* John Blackwell Tam Kit (stick, brush)
* JB Session Sonr Kit
* NDV Premr Kit
* NDV Grtsch Kit
* NDV Mapx Kit (sticks, blasticks)
* Classic Rock Kit
* British Rock Kit (snare on, snare off)
* RingBeat Kit (snare on, snare off)
* Bonzo Kit (snare on, snare off)
* NDV Premr w/Rotos & Timbales
* JB Yam Birch Kit
* Jerry Marotta Taos Kit
* Bonzo 2 Kit
* Motown Soul Kit
* Blues MT Kit
* Jazz Ldwg Kit
* Big Band Grtsch Kit

Extra Multitrack Snares:

* JB Brady Deep
* JB Danger Ogletree
* JB Ldwg Supraphonic
* JB Prl Sensitone
* MS Ayte
* MS Ldwg
* MS RGC
* MS RGS
* MS Tam

Stereo Drum Kits:

* Jerry Marotta Yam Kit (sticks & brushes)
* Ed Greene Kit 1 & 2
* Bill Bruford Kit
* Danny Gottlieb Kit
* NDV Mapx Kit (stick, blasticks)
* NDV Grtsch Kit
* NDV Premr Kit (Dry & Ambient)
* NDV Premr Kit w/ Rotos & Timbales
* Blues Grtsch Kit
* Bonhm Hands Kit
* Bonzo2 Kit
* Brtish Rock Kit
* Classic Rock Kit
* Ldwg Jazz Kit
* Big Band Jazz Kit
* John Blackwell Tam Kit (sticks, brushes)
* John Blackwell Yam Kit
* JB Session Sonr Kit
* RingBeat Kit
* Motown Soul Kit

Extra Stereo Snares:

* Mower Tma
* Mower RGS
* Mower RGC
* Mower Ldwg
* Mowr Ayte
* Steve Gadd
* JB Prl Sensitone
* JB Danger Ogletree
* JB Ldwg Supraphonic
* JB Brady Deep
* Dave Weckl Yam
* Dennis Chambers Prl
* Stewart Copeland

Multitrack Grooves:

* Danny Gottlieb Pt. 1
* Danny Gottlieb Pt. 2
* Ed Greene Pt. 1
* Jerry Marotta Pt. 1
* Jerry marotta Pt. 2
* John Blackwell Pt. 1
* John Blackwell Pt. 2
* Nick D Virgilio Pt. 1
* Nick D Virgilio Pt. 2
* Classic Rock
* British Rock
* RingBeat
* Bonzo
* Motown Soul Grooves Pt. 1
* Motown Soul Grooves Pt. 2
* Classic Soul Grooves
* Blues Grooves
* Big Band Grooves

Stereo Grooves

* Bill Bruford Grooves Pt. 1 & 2
* Ed Greene Grooves Pt. 1 & 2
* Danny Gottlieb Grooves Pt. 1 & 2
* Jerry Marotta Grooves Pt. 1 & 2
* Nick D Virgilio Grooves Pt. 1 & 2
* John Blackwell Grooves Pt. 1 & 2
Total library size: 81.5 GB
Multitrack mic channels: 9 - 17 (varies per drumkit)
Bit depth: 24-bit
Sample rate: 48 kHz
Software type: Standalone, plug-in
Note mappings: IMAP, GM, V-drums, custom maps with any MIDI controller using our MIDI learn function
Operating System


Windows XP
Mac OSX
Vista
Universal Binary

Sample Format


sounds may be used in all samplers supporting the following formats

Manufacturer