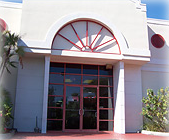 Sonic Reality is a music software and sound development company that records the sounds of musical instruments and makes them digitally playable from a MIDI keyboard (or other MIDI controller) via modern music software for the Mac and PC. This process is called "Sampling" and since the early days of sampling Dave Kerzner, founder of Sonic Reality, has sampled sounds for popular touring and recording artists as well as the biggest keyboard manufacturers and music software partners in the world such as IK Multimedia, Propellerheads, Yamaha, Steinberg, Roland, Cakewalk, Mackie, Digidesign, Nord, Arturia, Alesis, M-Audio and more. Sonic Reality's samples and partnered IK Multimedia virtual instruments have been used by legendary artists in the music industry including Coldplay, Smashing Pumpkins, Crowded House, Madonna, Beyonce, Eminem, Emerson Lake & Palmer, Rush, Yes, Genesis, 311, Stevie Wonder, Celine Dion, Steely Dan, Peter Gabriel, Tears for Fears, The Who, The Rolling Stones and countless others.
Sonic Reality's motto is "Sample Everything" and the company has become one of very few sound companies to create playable sounds for every instrument category from drums to percussion, guitar, bass, keyboards, synths, orchestral, vocal and exotic instruments from all over the world as well as high quality loops for nearly every genre of music! These sounds are now being made available for download either a la carte or in various sized packages from
https://www.esoundz.com
(our retail site) or from Sonic Reality's network of dealers world wide.
Brief Company History
In 1996 Sonic Reality created sample libraries for popular hardware samplers and by 2001 partnered with companies like IK Multimedia to bring the first ever virtual instrument workstation plug-ins to market such as SampleTank and Sonik Synth. Over the years Sonic Reality has created popular products such as the Sonic Refill series for Propellerheads Reason, the R.A.W. loop series which offers thousands of Rex, Apple Loops and Acidized Waves, IK plug-ins such as
Miroslav Philharmonik
,
SampleMoog
and
SampleTron
and high-end ground-breaking plug-ins such as
EpiK DrumS - A Ken Scott Collection
,
Neil Peart Drums
,
Ocean Way Drums
, and other top-of-the-line virtual drum instruments.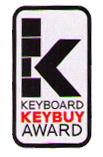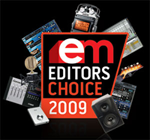 A Brand That is Proven and Trusted
Sonic Reality has won many awards in the industry such as the prestigious Key Buy award from Keyboard magazine for products like Interactive Drum Kits, Sonik Synth 2 and Ocean Way Drums, Certified hit awards from Mix magazine and recently Ocean Way Drums won Electronic Musicians' Editor's Choice award for best sample plug-in of 2008. From products with critical acclaim to a reputation for having exceptionally helpful and accommodating customer service, Sonic Reality has steadily grown to be a major force in the music instrument, sound and music software industry.
Now, with their newest Infinite Player line of expandable libraries for Kontakt, the entire Sonic Reality archive of Studio ProFiles and other high end samples are available in an endlessly expandable plug-in for every DAW or stand alone sampler for the Mac and PC.
Unique approach and features not found anywhere else.
Sonic Reality prides itself on innovation and striving to offer cutting edge solutions for the modern musician. This includes proprietary techniques in development that you only find from Sonic Reality. Things like the iMap drum mapping standard where an intelligent layout of drum performance articulations offers more realism in drum programming than popular General Midi standard layouts. Sonic Reality still offers both iMap and GM for the best of both worlds.
When it comes to creating drum tracks for your music, Sonic Reality has taken it even further with a combination of playable iMap/GM drum kits and grooves that take the ability to make your own realistic drum tracks to the next level. By providing the first and only time aligned multi-track Rex grooves mapped across the keyboard with discrete control of ever mic level in addition to the matching multi-track drum kit, Sonic Reality offers the tools to make the most realistic sounding drum tracks for your music with the same powerful flexibility of production that popular drum plug-ins offer today. With virtual instrument plug-ins like Drum Masters, you can use audio grooves played by some of the best drummers in the world and supplement those loops with midi played kits all while still retaining full control of the mix. This is a major break through for modern drum recording and sequencing.
Sampling with the best studios, producers and artists all around the world!
Sonic Reality has been collaborating with top producers and artists to bring you some of the most exciting recreations of classic sounds as well as new sounds never heard before! From sampling kits and grooves with legendary drummers such as Neil Peart, Billy Cobham, Terry Bozzio, Jerry Marotta, John Blackwell and Danny Gottlieb to sessions with producer/engineers such as Ken Scott (Beatles, Bowie, Supetramp, Elton John) to Hugh Padgham (Genesis, Phil Collins, Sting, Police) to Alan Parsons (Pink Floyd, Alan Parsons Project) to futuristic space aged instruments wth cutting edge design, Sonic Reality has been traveling the world to bring back the most inspiring material for every musician to conveniently have in their music creating set up.
eSoundz team

Dave Kerzner - CEO and Founder
Allen Mackenroth - Support Manager
Nicolas Choukroun (Nikko) - IT Administrator & Web Programmer
Erik Nielsen - Web and Marketing Designer
Amber Tidwell - Graphic Designer
Contact Info
Sonic Reality, Inc.

590 Sawgrass Corporate Parkway

Sunrise, Florida 33325